Hi i have some questions.
First i want ask if is possible to post AvacWeb Chatbox in general message (phpbb3)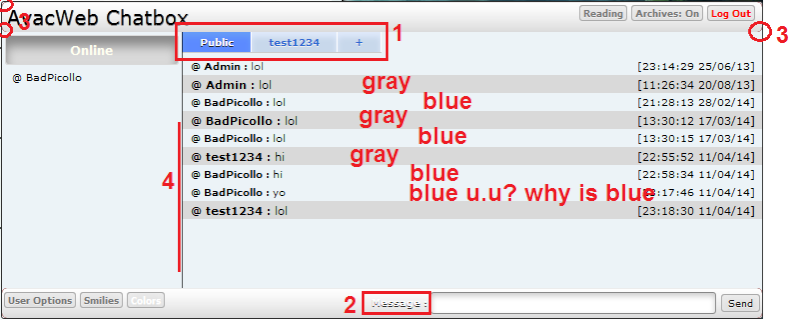 1- i want change colors of the buttons
2- Message << is hard to read i want make it black
3- the rouned corners i want remove them
4- the separator i want change color
5- i want remove the colors of font
6- message: You are disconnected. Click log in to join the chat. i want remove it i want remove the kick from chat.